Clyde173 wrote:
Fact of the day #23: There's also a tiny spider on the US dollar bill
I did know about the owl, and can I wear a Christmas hat too?
Of course you can wear it Clyde
After all New Years its coming and we all can be dressed up as santas haha
I didn't knew about the spider.. Are you sure? I've seen many educational and conspiracy theories most of them inlcuding the secrets marks on $1 but I don't recall any spider in it... I'll google it out and check it in real (I have one buck haha) to see it
edit:
Well Clyde, unless you can prove me otherwise, I find your fact of the day#23 to be totally wrong.
U see, there is a tiny image hidden near to the number 1 of the USA dollar. If you can see it in real, you would definitely understand that image is an owl, not a spider..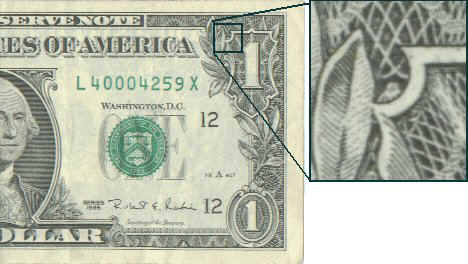 And here is some copy/pasted text defining its meaning:
Code:
There is a small owl just to the left of the "1" which appears on the upper right hand corner of the Dollar Bill. But what does the owl symbolize? The owl is a symbol of wisdom. Owls can see in the dark. They can see what we cannot see. Likewise, members of the Illuminati are privileged to information that is hidden from the general public.

The owl is a nocturnal bird of prey with strong talons. The owl has been associated with wisdom, books, Occult knowledge, shamanism and other spiritual matters. As mentioned, the owl is a bird of the night, so an association with the moon is also suggested. They have short tail feathers and are silent in flight, stealth like. They seem curious about things but are happy to sit and wait until the time is right to obtain their goals (catch or conquer their prey).
So, can you prove me wrong by telling me the true about your 23th fact? I wouldn't like to say that any of your facts are wrong Clyde, but this one is fishy..